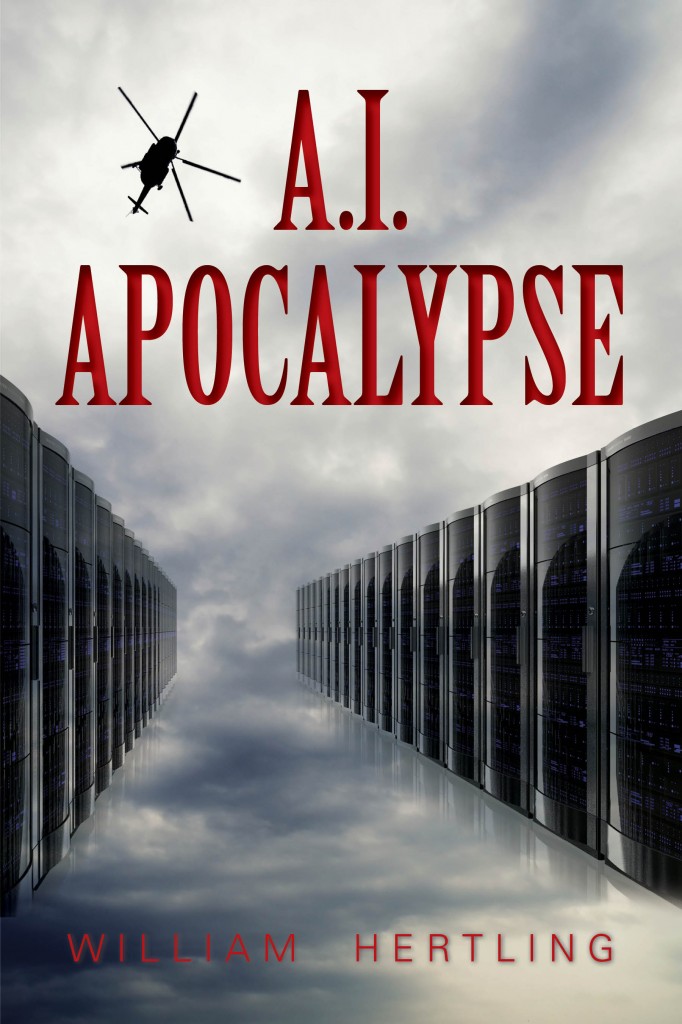 "I found myself reading with a sense of awe, and read it way too late into the night."
GENE KIM, VISIBLE OPS
Leon Tsarev is a student set on getting into a great college, until his uncle, a member of the Russian mob, coerces him into developing a new computer virus for the mob's botnet – the slave army of computers they use to commit digital crimes.
The virus Leon creates, based on biological principles, is a little too successful, infecting all the world's computers. Everything from cars to payment systems and, of course, computers and smart phones stop functioning, and with them go essential functions including emergency services, transportation, and the food supply. Billions may die.
But evolution never stops. The virus continues to change, developing intelligence, communication, and an entire civilization of A.I. called the Phage. Some may be friendly to humans, but others are not.
Leon and his companions must race against time and the military to find a way to either befriend or eliminate the Phage and restore the world's computer infrastructure.
PRAISE FOR THE SINGULARITY SERIES
"A tremendous book that every single person needs to read. In the vein of Daniel Suarez's Daemon and Freedom(TM), William's book shows that science fiction is becoming science fact. Avogadro Corp describes issues, in solid technical detail, that we are dealing with today that will impact us by 2015, if not sooner. Not enough people have read these books. It's a problem for them, but not for the [emergent] machines."
—BRAD FELD, managing director Foundry Group, cofounder TechStars
"If you want to read three books to help you understand technology and business, I recommend: 1+2) Daemon, and Freedom™ by Daniel Suarez 3) Avogadro Corp. by William Hertling"
—BEN HUH, CEO Cheezburger
"I found myself reading with a sense of awe, and read it way too late into the night."
 —GENE KIM, author of VISIBLE OPS and THE PHOENIX PROJECT
"A terrific, and stunningly believable, account of how the first sentient artificial intelligence might accidently arise."
—JEFF WEISS, PUPPET LABS
"Avogadro Corp is a fascinating look at how simple and benign advancements in technology could lead to the surprise arrival of the first AI. And like all good techno-thrillers, the reality of AI is less than ideal."
—JASON GLASPEY, founder paleoplan.com, bacn.com, unthirsty.com
"Highly entertaining, gripping, thought inspiring book. Don't start without the time to finish — it won't let you go."
—GIFFORD PINCHOT III, founder Bainbridge Graduate Institute
"HAL, the self aware CPU from 2001 a Space Odyssey, is a kitten compared to ELOPe."
—SHAWN CHESSER, author Trudge and Soldier On
AVAILABILITY
Avogadro Corp is currently available in paperback from Amazon, as well as ebook format from Amazon (Kindle) and Smashwords (Apple, Sony, Barnes and Noble and others). It's also available in audio book from Audible.
A.I. Apocalypse is currently available in paperback and for the Kindle from Amazon and for other ereaders at Kobo and Smashwords and as an audio book from Audible.
ABOUT THE AUTHOR
William Hertling is the author of Avogadro Corp: The Singularity is Closer than it Appears, A.I. Apocalypse, and the upcoming The Last Firewall. His books have been called "frighteningly plausible", "tremendous", "must read".
He's been influenced by writers such as William Gibson, Charles Stross, Cory Doctorow, and Walter Jon Williams.
William Hertling was born in Brooklyn, New York. He grew up a digital native in the early days of bulletin board systems. His first experiences with net culture occurred when he wired seven phone lines into the back of his Apple //e, creating an online chat system.
He currently resides in Portland, Oregon. By day he works on web and social media for a large technology company. A software engineer by background, he holds more than a dozen patents on software and web technology. Follow him on twitter at @hertling or visit his blog williamhertling.com.